RHC PRESENTS Mustang Coin Show
Next show: Mar 4th, 2023
Total visits: 12770 This week: 35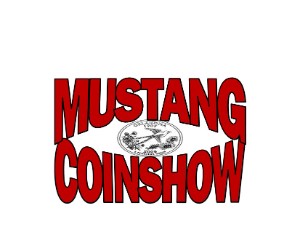 Mustang Town Center
1201 N. Mustang Rd
Mustang, OK 73064
Contact:
Raven or Mrs. Raven



---
Future show dates:
Sep. 2nd, 2023 •
Nov. 4th, 2023
---
RavenHawk Coins (RHC) is proud to be the new owner of the Mustang, OK Coin Show.
Show starts at 9:30am, Dealers will be buying, selling and trading all types of coins and currency. Dealers will also be available to appraise coins and collections. Over 50,000 gold and silver coins will be on display at this show. A $50 dollar door prize will be given away at 3pm. The show will be held at the Mustang Town Center, a beautiful venue in the heart of Mustang, Oklahoma between SW59th Street and Highway 152 on the West side of Mustang Rd. For any other information including a map go to the website MUSTANGCOINSHOW.COM
Please verify the show times and dates before attending the "RHC PRESENTS Mustang Coin Show", as they are subject to change.
Setting up at this show
© 2007 - 2023 CoinZip.com - all rights reserved.