Devens Monthly Coin Show
Next show: no show found.
Total visits: 3250 This week: 2
Devens Monthly Coin Show
Devens Common Center
31 Andrews Parkway
Devens, MA 01434
75 Tables • Over 50 Dealers
Free Appraisals • Door Prizes
Buy – Sell – Trade
Coins • Paper Money • Gold and Silver
Admission $1.00 from 9 AM to 3 PM
Early Buyers $15 at 7 AM • $10 at 8 AM
Please verify the show times and dates before attending the "Devens Monthly Coin Show", as they are subject to change.

Coin show reports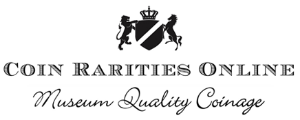 We were up at 5:30 AM on Sunday prepping for the newly located, formerly Westford, MA Show now in a shiny new venue in Devens, MA (which your author had never heard of despite living here since 1998!).
And I have to say I was favorably impressed with the place, and with the job show organizer Ernie Bott had done getting it all set up. Meaning that all us dealers had to do was show up, display our wares and conduct as much local flavored numismatic business as ...
Read more »