Battlefield Coin Show at New Market MD (near Frederick MD)
Next show: Oct 7th, 2017
Total visits: 4929 This week: 20
Frederick County Maryland's original and oldest coin and currency show.
9:30am - 3:30 pm
Come to Buy, Sell and Trade!

Directions to New Market Show

Please verify the show times and dates before attending the "Battlefield Coin Show at New Market MD (near Frederick MD)", as they are subject to change.

Coin show reports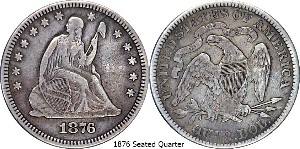 About a week ago I decided to drive up to the BattleField Group show in New Market Maryland. This group puts on several coin shows yearly. I must say I am never disappointed in their shows, and as a variety collector always seen to find new specimens to fit my needs. Once again at this show I was able to score some very nice finds to fit my collection. One of my finds has been a coin I've been on the hunt for for quite awhile . You see just about 4 years ago I went to ...
Read more »