Tucson Coin Club Coin Show
Next show: Oct 21st, 2018
Total visits: 5599 This week: 19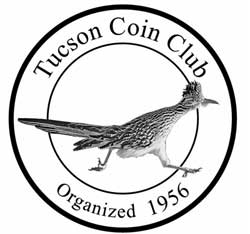 Fraternal Order of the Police
3445 North Dodge Blvd.
Tucson, AZ 85716



The Coin Club Coin club with hold a coin show on 15 October 2017 from 9 a.m. to 4 p.m. at the Fraternal Order of the Police, 3445 N Dodge Blvd. Tucson AZ 85716. Parking and Admission are free. There will be 38 tables of dealers with US and world cons and paper money, tokens and medals. Free appraisals are available. For more information go to www.tucsoncoinclub.com
Please verify the show times and dates before attending the "Tucson Coin Club Coin Show", as they are subject to change.
Setting up at this show
© 2007 - 2018 CoinZip.com - all rights reserved.