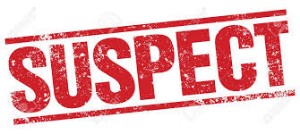 The Augusta County Sheriff's Office is attempting to identify 3 females regarding the theft of gold coins.
On July 19th, 2018, at approximately 1200 PM, three females entered B&J Coins in Verona, VA. The females looked at and expressed interest in purchasing several items, including jewelry and gold coins but didn't have enough money to complete the purchase. It is believed that the three worked together to confuse the staff, through deceit and trickery, which resulted in them leaving the store with over $10,000 worth of merchandise.
The women were described as being of middle eastern or Russian descent. No vehicle information is available.
If anyone has information about this theft or knows the identity of any of the pictured women, please contact Cpl. Will of the Augusta County Sheriff's Office at 540-245-5333, or Crime Stoppers at 800-322-2017.