Carroll County Coin Club Show
Next show: no show found.
Total visits: 4569 This week: 13
Currently the show is still on but will be
contingent on availabilty via covid19
Security Provided
9:30 am - 5:00 pm
Free parking & admission
Dealers from the 4 state region.
Buying, selling coins, currency, tokens, medals and supplies.
Dealers - Contact Les White - at les.white.1@juno.com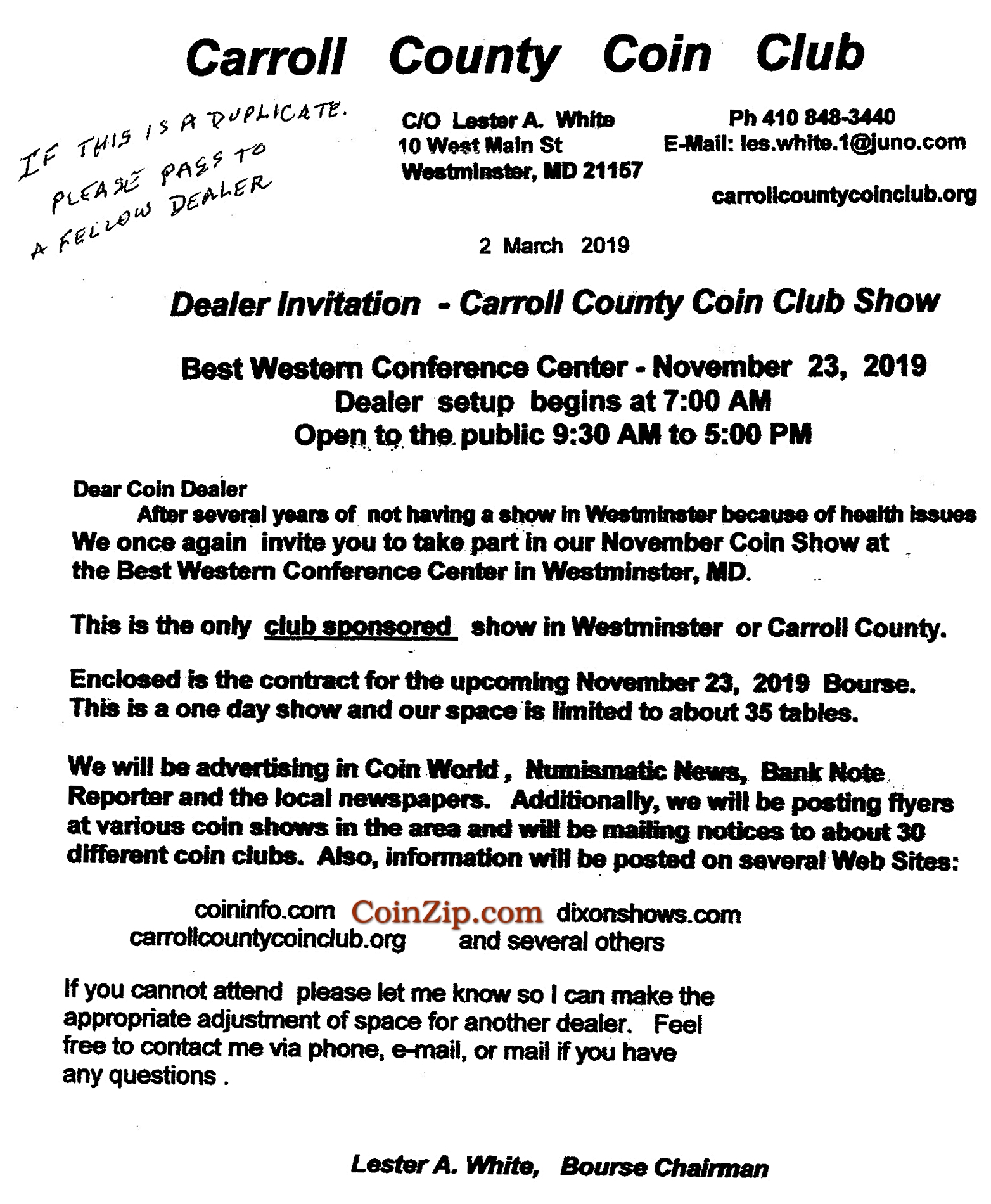 Please verify the show times and dates before attending the "Carroll County Coin Club Show", as they are subject to change.
Setting up at this show