PNNA Convention
Next show: no show found.
Total visits: 5071 This week: 7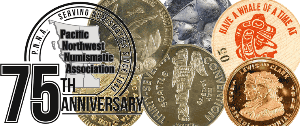 Public show hours: Friday Noon - 7:00 PM, Saturday 10 AM - 6 PM, Sunday 10 AM - 4 PM.
85 local, regional and national numismatic dealer booths.
The dealer list is also available as a separate HTML webpage. (Will be updated for 2020 before the show.)

ANACS (grading service) will likely be at the show again in 2020! Look for them on the bourse floor!
Note: ANACS accepts submissions but a grader will not be present at the show.

Admission $2.00 per day, $5.00 for all three days. Children 12 and under are free.
"Early Bird" admission (9:00 AM Fri/Sat/Sun) $30.00.

Convention program/map handed out with paid admission.

Plenty of free off-street parking.
Located just 10 minutes from SeaTac Airport and 20 minutes from downtown Seattle.
Oldest and biggest coin show in the Pacific Northwest.
Please verify the show times and dates before attending the "PNNA Convention", as they are subject to change.

Coin show reports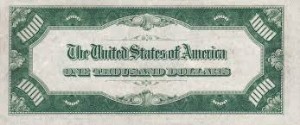 A $1000 1934 note was taken from a dealer's table during the recent Tukwila Show. The Serial number is G00223749A. Tukwila Police Report #18-1873.
Anyone with information contact:
Doug Davis
817-723-7231
Doug@numismaticcrimes.org
The Numismatic Crime Information Center is a 501 (c)(3) non-profit
corporation. P.O. Box 14080 Arlington, Texas ...
Read more »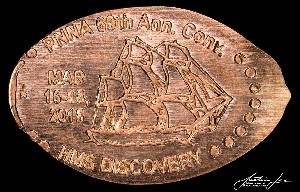 I have been looking forward to this show for months now. I had to miss it last year as my son was sick and the wife had to work, but everything worked out great this year. I was hoping to hit the road by 9:30 am and arrive right at the 12:00 pm opening, but I had a few loose ends to tie up first, so I got a bit of a late start. Traffic was light on the way up, so it only took 2.5 hours to drive there and I arrived just before 1:00 pm.
As I arrived, the parking was ...
Read more »
The biggest annual coin show in the Pacific Northwest, sponsored by the Pacific Northwest Numismatic Association (PNNA) and now in its 17th year in Tukwila, was once again a big success, with strong attendance in moderate "almost spring" weather conditions (except for some heavy rain on Friday afternoon and Saturday). Total three-day paid attendance was approximately 1,000 as usual. See the convention dealer list. The photo shows the new PNNA banner in the ...
read more