Mustang Coin Show
Next show: Mar 3rd, 2018
Total visits: 140 This week: 13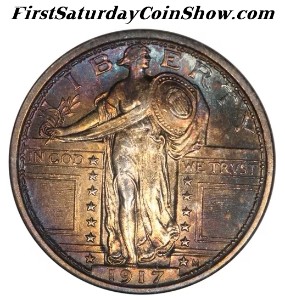 ---
Future show dates:
Jul. 7th, 2018
---
The only Coin Show/Auction going. Coin Show opens to the public at 9:30am and will include Coin Auction starting at 4pm in the afternoon. Over 350 items expected in the auction. There will be Gold, Silver, Type, Copper, modern and early commemorative coins, currency, foriegn and more! Admission is free there will be consessions in show area, certified silver coin give aways. Mustang Town Center is a beautiful venue located between State HWY 152 and SW59th Street on the west side of Mustang Road. (1201 N Mustang Rd, Mustang Ok)

Please verify the show times and dates before attending the "Mustang Coin Show", as they are subject to change.
Setting up at this show
© 2007 - 2018 CoinZip.com - all rights reserved.