PAN Coin Show - Pennsylvania Association of Numismatics
Next show: May 10th - 12th, 2018
Total visits: 14907 This week: 31
Future show dates:
Oct. 25th - Oct. 27th, 2018 •
May. 9th - May. 11th, 2019 •
Oct. 24th - Oct. 26th, 2019
The PAN Coin Shows and Conventions occur every spring in early May and every fall in late October at the Monroeville Convention Center, 209 Mall Blvd, Monroeville, PA 15146. There are more than 150 tables and 100 dealers eager to buy, sell, or trade coins, paper money, tokens, medals, gold, silver, and bullion. It is a free admission and parking event.
PAN offers a very active kids program as part of the coin show. Children under 18 years of age learn about rare coins through talks, filling date folders, giveaways, and a kids auction using PAN Dollars that are earned and provided. The program is presented on Saturdays during the coin show and convention and is family friendly with a very positive environment for learning and fun! It is more than a coin show. It is an experience!
DEALER SET UP – SPRING SHOW: WED, May 9th (3pm–7pm) & THURS, May 10th (8am–12noon)
FALL SHOW: WED, Oct 24th (3pm–7pm) & THURS, Oct 25th (8am–12noon)
Please verify the show times and dates before attending the "PAN Coin Show - Pennsylvania Association of Numismatics", as they are subject to change.

Coin show reports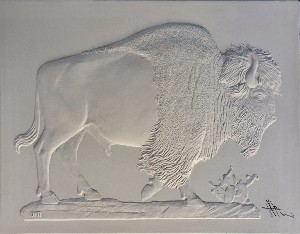 Pittsburgh, PA – U.S. Mint 12th Chief Engraver John Mercanti has created two bas-relief plaster sculptures that will be the highlight of the PAN Benefit Auction to occur on the evening of Thursday October 26thduring the association's yearly banquet that is held in conjunction with the PAN Fall Coin Show and Convention on October 26th thru 28th Thursday, Friday and Saturday at the Monroeville Convention Center, Pittsburgh, ...
Read more »
The PAN show is the 3-day event held twice a year by the Pennsylvania Association of Numismatists in Pittsburgh. I was there helping PTVETTER at his table. PAN rounded up some high-profile presentations for this show - Cliff Mishler from Numismatic News, Douglas Mudd from the ANA Museum, and our own Dentuck from Whitman Publishing each presented during the Lecture Series on Friday. In addition our PAN treasurer presented on Rare Coin Basics on both Friday and ...