Peotone Coin Show
Next show: no show found.
Total visits: 11579 This week: 8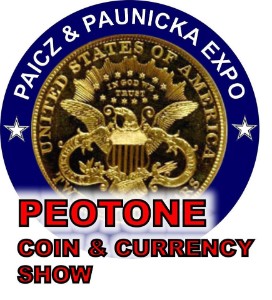 Welcome to the Peotone Coin & Currency Show
This show is presented 4 times a year at the Will County Fairgrounds, 710 S West St., Peotone, IL 60468. Hours are from 9:00 a.m. to 3:00 p.m. (Central ) We have identified the needs of the collectors in this market and have brought quality reliable dealers to exhibit and meet those demands of the collectors. We use aggressive marketing techniques to make this a very successful show with excellent visibility in the market place..
Please verify the show times and dates before attending the "Peotone Coin Show", as they are subject to change.
Setting up at this show
© 2007 - 2022 CoinZip.com - all rights reserved.