Public hours:
Thursday 1:00 PM to 6:00 PM
Friday 10:00 AM to 6:00 PM
Saturday 10:00 AM to 6:00 PM
Dealers hours:
Tuesday 12:00 PM Security room opens (drop off only)
Wednesday 12:00 PM Dealers with tables Setup Opens (Enter at Side Rollup Doors)
3:00 PM to 7:00 PM Dealer & Early Bird Badge holders are open to trade
Thursday 8:00 AM to 7:00 PM ( & Early Birds )
1:00 PM Security room closes
Friday 8:00 AM to 7:00 PM ( & Early Birds )
Saturday 8:30 AM to 6:00 PM ( & Early Birds )
*SHOW CLOSED SUNDAY*
Best Collector Marketplace
Educational Programs
300+ Tables (with multiple dealers)
YN Program
Educational Forums (Saturday)
Free Parking
Free Admission

YN Program Saturday 1:00 pm to 2:00 pm
Due to a policy change approved by the BRNA Board of Directors, Earlybirds will now be allowed in the Bourse Area at 3PM on setup day Wednesday.

EARLY BIRD BADGES ARE $75 EACH AND ARE VALID FOR THE COMPLETE CONVENTION (Sold at side roll up door on Wednesday).
The 63rd Anniversary Annual Convention is in August of 2022. We look forward to seeing you there!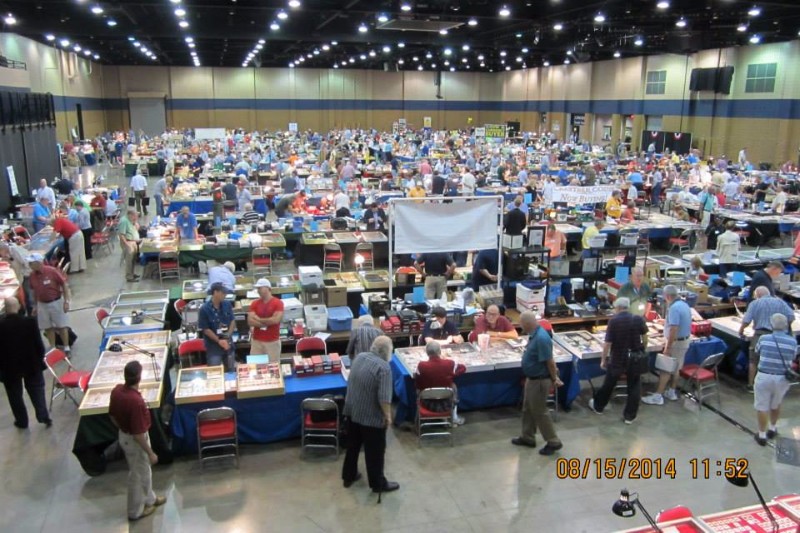 Please verify the show times and dates before attending the "BRNA Annual Convention", as they are subject to change.
Setting up at this show