The 67th Semi-Annual Collectorama Coin and Currency Show
Next show: no show found.
Total visits: 11520 This week: 10

R P Funding Center - Exhibit Hall
701 West Lime Street
Lakeland, FL 33815



Let's make Florida's 4th of July Weekend Coin Show Great Again. For many, many years this used to be a key weekend for exceptionally strong Coin and Currency business in Florida, and The Collectorama Show is working hard to bring it back. We've moved off our October dates due to three years of hurricane woes, and scheduled renovations at the R P Funding Center. We expect a lot more national dealers to attend, and hope you will plan on attending. July 4th (Thursday) is our Special Dealer Setup and Wholesale business day. Dealers without tables gain entry from 4-8 p.m., for wholesale business and special refreshments, with a $25.00 (minimum) donation to Florida Youth Ranch (Bartow). There is a one-time $5.00 Registration Fee for the public (if you have not attended previous shows). Free admission passes will be mailed out to those families that have attended Collectorama. The host hotel for Collectorama is the Ecco Suites (863-904-2050) and they are offering $79.00 room rates. The Collectorama Coin and Currency Show is the third largest Coin Show in Florida.
Please verify the show times and dates before attending "The 67th Semi-Annual Collectorama Coin and Currency Show", as they are subject to change.
Setting up at this show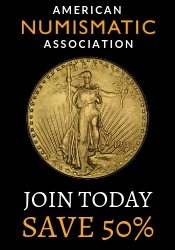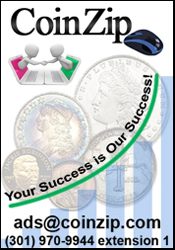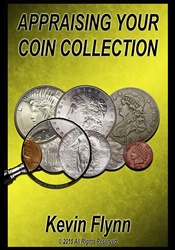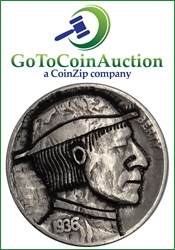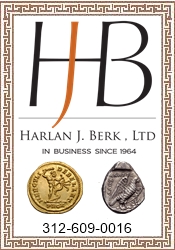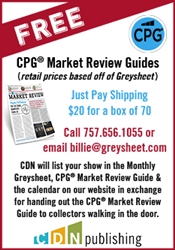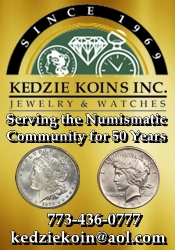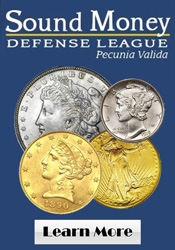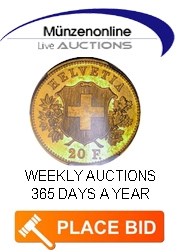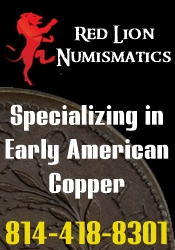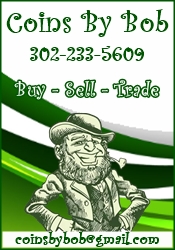 © 2007 - 2019 CoinZip.com - all rights reserved.