56th Annual Gillespie Area Show
Next show: no show found.
Total visits: 5054 This week: 6
Gillespie Civic Center
115 N Macoupin St.
Gillespie, IL 62033
Contact:
William Schwappach


Hiltop Coin Club of Hillsboro Annual Gillespie Area Coin Show. 9:00 am to 3:00 p m. Dealer set up from 7:00 a m to 9:00 a m. Free admission. Over 45 Dealer tables. Tables 8 ft @ $35 each. $40 after Febuary 1, 2020. Buying - Selling - Trading: Coins - Currency - Gold & Silver Eagles - Bullion - Jewelry. Door prizes every hour. Raffle for Gold & Silver. Refreshments. Security provided. Free parking. hiltopcc@yahoo.com or P O Box 22, Gillespie, Illinois 62033.
This is one of south central Illinois LARGEST and BEST SHOWS!
Please verify the show times and dates before attending the "56th Annual Gillespie Area Show", as they are subject to change.
Setting up at this show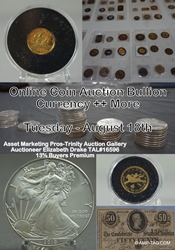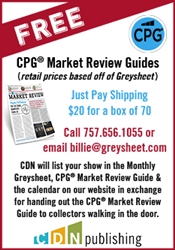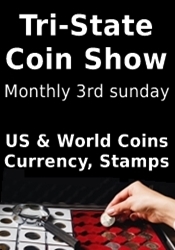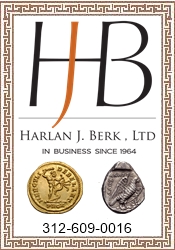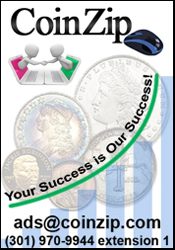 © 2007 - 2020 CoinZip.com - all rights reserved.