Whitman Coin & Collectibles Baltimore Expo
Next show: Feb 28th - Mar 3rd, 2019
Total visits: 14897 This week: 7
Thursday 12 pm – 6 pm
Friday 10 am – 6 pm
Saturday 10 am – 6 pm
Sunday 10 am – 3 pm
Dealer Setup
Thursday 8 am – 12 pm

Dealer Hours
Thursday 8 am – 6:30 pm
Friday 9 am – 6:30 pm
Saturday 9 am – 6:30 pm
Sunday 9 am – 5 pm

Security Room
Tuesday opens 9 am
Thursday closes 10 am
Pre/Post show security services provided by Positive Protection.
For more information, please call 727.946.2822
Early Birds ($75 fee)
Thursday 10 am entry
Friday 9 am entry
Saturday 9 am entry
Sunday 9 am entry
Please verify the show times and dates before attending the "Whitman Coin & Collectibles Baltimore Expo", as they are subject to change.

Coin show reports
Joe Palmieri Baltimore was very slow. I was told by a dealer it's the slowest in 20 years
Andrew Kimmel The public forgot to attend Baltimore. Wholesale was okay.
Ed Hammond Baltimore was very slow slowest summer show I've ever had in 14 years there and next summer they've booked show memorial day weekend
Richard Weaver Baltimore preshow was active, show was slow paced nothing ...
read more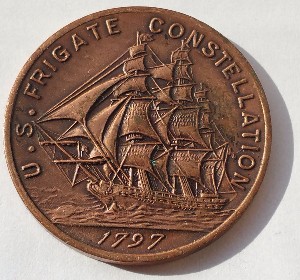 Richard Weaver Heavily attended with public actually buying our best retail show in awhile!
Steve Twitty Baltimore has had a larger than expected crowd Thursday and Friday.
Maxwell Gregory For me personally Baltimore was a great selling show and not a very good buying show. I also noticed there was quite a bit of public walking around, seemed very busy.
Jason Sharon Balt is decent. Had better, had worse. Got lucky on one good ...
Read more »