Annandale Coin Show
Next show: Dec 11th - 12th, 2021
Total visits: 21984 This week: 98
Northern Virginia Community College Ernst Community Cultural Center
8333 Little River Turnpike
Annandale, VA 22003



Future show dates:
Jul. 23rd - Jul. 24th, 2022 •
Dec. 10th - Dec. 11th, 2022
Saturday 10:00 am - 5:00 pm
Sunday 10:00 am - 4:00 pm
Free Admission / Free Parking
90 Tables featuring a wide variety of numismatic collectibles

US Coins and Currency
World Coins and Banknotes
Ancient Coins
Hobby Books and Supplies
Gold, Silver and Platinum Bullion
Gifts and Collectibles
Medals, Tokens and Memorabilia

ANACS grading service will be taking submissions for coin grading and authentication.
Kid's Program Saturday at 11:00 AM Educational presentation, Free Coins, Auction, Refreshments!
Please verify the show times and dates before attending the "Annandale Coin Show", as they are subject to change.

Coin show reports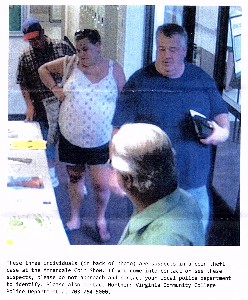 Please contact the Northern Virginia Community College Police Department with any information about these 3 ...
Read more »