Hershey Coin Club Meeting
Next meeting: no meeting found.
Total visits: 1676 This week: 1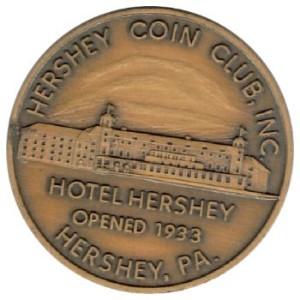 Campbelltown Volunteer Fire Company
2818 Horseshoe Pike (Route 322)
Palmyra, PA 17078


Meetings held the 3rd Monday on the month. Meeting Room is at the rear of the Fire Hall Complex. Meetings start at 7:00p.m. Join us in our new location, bring a friend. We are in the process of lining up speakers for future meetings and as always we have door prizes and auctions. Meetings for 2022 will be posted in December 2021. Note: No meetings are held in July, August and December.
Please verify the show times and dates before attending the "Hershey Coin Club Meeting", as they are subject to change.
© 2007 - 2021 CoinZip.com - all rights reserved.