RARCOA set to acquire Standard Numismatics in Q4 2018
● Acquisition of Standard Numismatics will bolster RARCOA's long-standing reputation as a worldwide leader in rare coin trading
● Brett Charville to be named President of RARCOA
RARCOA - Rare Coin Company of America, an industry leading rare coin trading firm, announced today it has agreed to acquire Chicago, Illinois-based Standard ...

Read more »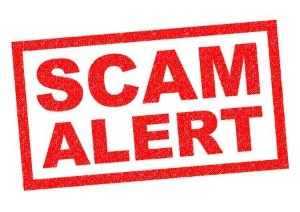 There is someone named Rezwan who is contacting IBNS, International Bank Note Society, members via an email appearing to come from the president of the IBNS, Dennis Lutz. In the email that looks to be from Mr. Lutz he asks for your help with a visa for this guy and to send money, this person has also called my office and another NC IBNS member at his ...

Read more »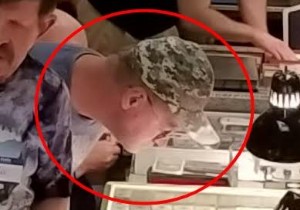 Suspect that is believed to have taken a Morgan CC dollar at the Baltimore Stamp & Coin Show, on June 2nd 2018. I have sent copies of the Numismatic Crime Information Center (NCIC)
report the security guard filled out, still pictures, and the security video to those involved to file the formal report with the Cockeysville Police ...

Read more »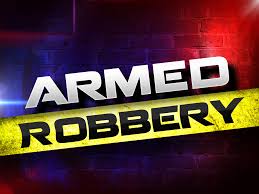 The subjects pictured comitted an armed robbery at Fort Worth Coin Company Fort Worth, Texas. One black male entered the shop with items to sell. He then went back outside and re-entered the store with another black male who had guns stuffed in his waistband.
Stolen Coins:
American Gold Eagle 1oz 3
2018 American Gold Eagle 1oz 2
American Gold ...

Read more »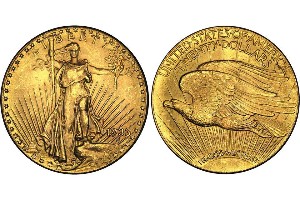 U.S. MINT SENIOR LEGAL COUNSEL GREG WEINMAN TO PRESENT 1933 GOLD DOUBLE EAGLE LECTURE AT THE SPRING PAN COIN SHOW

Greg Weinman, Senior Legal Counsel at the United States Mint, will present a lecture focusing on the litigation involved with the 1933 Double Eagle Coins. His presentation will occur both at the Pennsylvania Association if Numismatists Spring Dinner at the LeMont Restaurant, Pittsburgh, PA at 7:30pm on ...

Read more »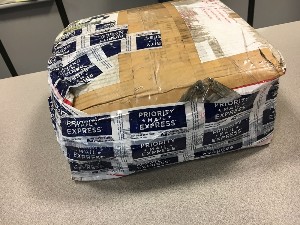 The following items were stolen while in the possession of the Untied States Postal Service. I believe while in California. Either Studio City or Van Nuys. Someone filled the package with weights to cover it up and left only a few items in the package, the rest was stolen.
$1000 reward to someone who can help me catch this person/persons.
List of items stolen:
Engelhard 5 oz items ...

Read more »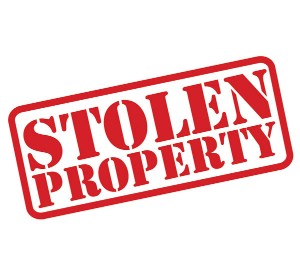 Coin and jewelry gallery of Boca Raton shipped a 1857-s ship wreck coin, PCGS MS 64, to Austin Texas through the US Postal Service. The package arrived with the box and no coin. The package was re taped using the same tape we use.
Please contact Gary Tancer 561-852-0582 with any ...

Read more »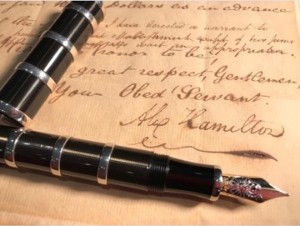 Seldom does anyone have the opertunity to handle an important piece of American History such as a document written by the hand of one of our Founding Fathers. But to have both a document written by Alexander Hamilton requesting $10,000 for copper to be struck as the first coinage in the United States as well as several of those coins in the same auction at the same time is amazing serendipitous timing.
In our June ...

Read more »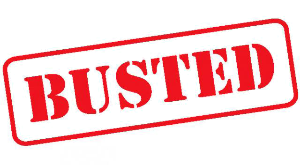 I caught a "good customer" palming coins today. I thought. out of the corner of my eye, putting a slab coin in his pocket, after agreeing to buy three coins for $2600. Thought to myself, it can't be this 70 year old, retired school principal (his story.) Checked the video and sure enough, he did it three times.
What to do? I called a friend to ask whether I should call him, or the cops. ...

Read more »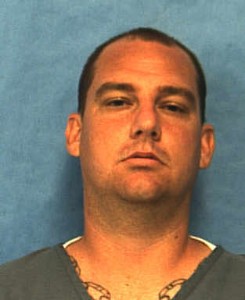 Justin Light attempted fraud and scam by requesting me to send him a loan sum of the funds $2250 for 24 pounds of sterling silver native american jewelry worth melt value $4500k. I would complete my contractual obligation after receiving the goods in Florida in complete order and pay him the other half ($2250) to complete the $4500.
On 3/17/18 via Facebook messenger Justin Light wrote:
Once funds have ...

Read more »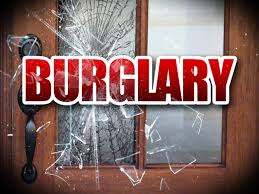 On 3/12/18 between the hrs 4:20 am - 7-30 am, burglars came through the roof disabled the alarm, wireless transmitter and battery. The backup would not work without a battery. The suspects then used a diamond saw to cut through a large Melnik safe door.
Partial listing of stolen coins & Currency:
1909s-VDB fine rim nick at date and quarter moon scuff below date
15 ...

Read more »

After 55 years, CDN is making a BOLD move. We're merging all our award-winning coin publications into a SINGLE "Monthly Greysheet" edition.


Everyone wins! Every month, subscribers will get:

All the pricing from all of our coin sheets in a single large-format tabloidAdded price columns in nearly EVERY seriesEvery one gets BLUESHEET pricingEvery one gets CAC pricingEvery one gets ...

Read more »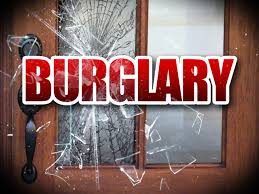 Numismatic Crime Information Center
California dealer Brad Watts, (Classic Currency), had his home broken into and entire inventory stolen.

Partial List of stolen inventory

Large Size Type Notes

PCGS 66 Series 1901 $10 Buffalo
PCGS 65 Series 1896 $ 2 Educational
PMG 63 Series 1891 $ 2 Mc Pherson
PMG 64 Series 1891 $ 2 Mc Pherson
PCGS VF 20 Series 1918 $2 Battleship K. C.
PCGS 63 ...

Read more »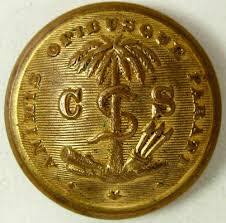 Today (1/7/18) at the Low Country Civil War & Artifact Show held in Mount Pleasant, several items were stolen off of dealers tables. In particular stolen from the table of civil war dealer Addam Coe was was a non-dug large South Carolina Palmetto Guards button worth several thousand dollars. If anyone has been offered this button for sale please contact Robert E. Bohrn , Addam Coe, or the Mount ...

Read more »