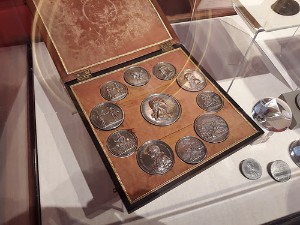 Neil Musante of MCA submitted this report on the just-concluded medal symposium held at the Massachusetts Historical Society. Thanks! -Editor
On Saturday, November 10, the Medals Collectors of America and the Massachusetts Historical Society conducted a day long symposium on the Medal titled "Art and Memory - the Role of Medals." The 80 or so attendees were treated to an exhibition of some of the great ...

Read more »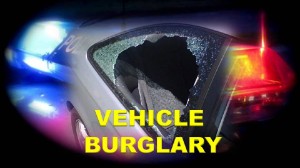 The owner of Coin Castle coins was victim of a vehicle burglary while traveling home after the recent Chattanooga coin show. The victim had stopped in Hurricane Mills, TN and unknown person or persons smashed the back rear window of the vehicle and removed bags containing coins, paper money and jewelry.
Stolen
Catalog case containing US paper money. Notes were in bundles and separated by type( Large, small, ...

Read more »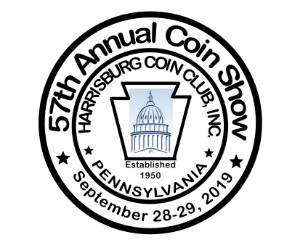 BIG NEWS…We are Expanding Our Coin Show!
2019 show is now a 2-Day Show!
New Location with a much larger space!
Featuring Exhibit Hall with dozens of Exhibits!
Dealer Hall with 60 Tables of Dealers!
Free Seminars; Learn from Experts on a variety of Topics!
…We hope to see you!
September 28-29, 2019
Held at – SCOTTISH RITE CATHEDRAL ...

Read more »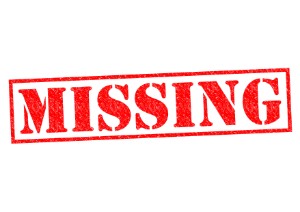 Be on the look out for the coin pictured below. Shipped from West Palm Beach Florida to Dallas Texas, USPS Priority Mail. If you locate this coin please ...

Read more »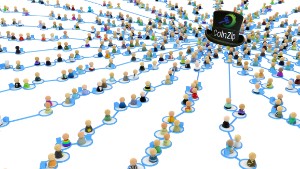 "Hit Counters" were recently installed on GoToCoinAuction.
This allows visitors to the site an opportunity to gauge popularity of an item and adjust their bidding strategy accordingly.
The views are displayed on the item details page.
As well as the list ...

Read more »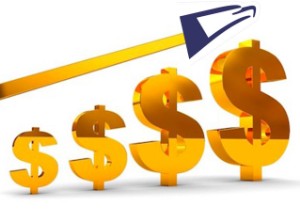 The United States Postal Service filed notice with the Postal Regulatory Commission (PRC) of price changes to take effect Jan. 27, 2019.
The proposed prices, approved by the Governors of the Postal Service, would raise Mailing Services product prices approximately 2.5 percent. Shipping Services price increases vary by product. For example, Priority Mail Express will increase 3.9 percent and Priority Mail will ...

Read more »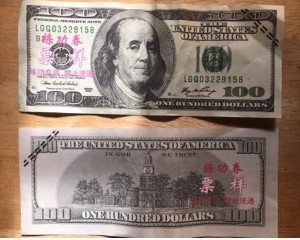 Tonight, we received a Chinese training note. These are designed to look like US currency to train new bank tellers in China who will be dealing with international transactions.

Please see the attached photograph for further ...

Read more »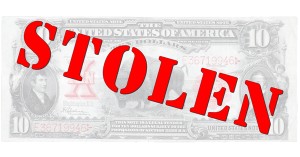 STOLEN COINS ALERT
Fred Beihl, Rare Coins, Auctioneer & Appraiser
46 W. Pennsylvania Ave.
Stewartstown, PA. 17363
717-993-3163

25 September 2018
Hello everyone, I did not think anything was stolen today, until I closed up for the night. At least three deceptive Counterfeit gold and silver coins were stolen. These could come your way- Beware- they are counterfeits used at the ...

Read more »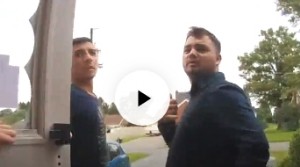 Date: Wed, Sep 26, 2018 at 1:24 AM
Subject: SUSPECT Exit video from Beihl, Rare Coins

Link below from my video security camera. Click on video. You may call me Fred Beihl if you are unsure or have any questions: 717-993-3163

https://ring.com/share/6605251799627801414

From Fred Beihl, Rare Coins, Auctioneer,
Suspect Report and Video attached:
This happened ...

Read more »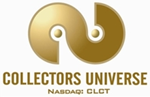 NEWPORT BEACH, Calif., Sept. 18, 2018 (GLOBE NEWSWIRE) -- Collectors Universe, Inc. (NASDAQ: CLCT), a leading provider of value-added authentication and grading services to dealers and collectors of high-value collectibles, announced the termination of David G. Hall's employment as the Company's President and Chief Operating Officer, effective as of the close of business on September 18, 2018.
Joseph ...

Read more »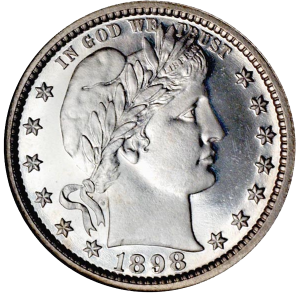 During the Catonsville Coin Club Coin Show on August 5, 2018 Mr. Jim Hirtle of Chesapeake Coin Company had a binder stolen from his table. The binder contained a large quantity of Barber, Standing and Washington silver quarters, Walking halves and Kennedy halves and state quarters. Please be on the look out for someone trying to sell large quantities of coins that fit this description. If you have ...

Read more »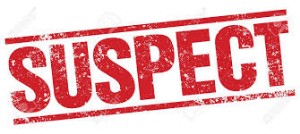 The Augusta County Sheriff's Office is attempting to identify 3 females regarding the theft of gold coins.
On July 19th, 2018, at approximately 1200 PM, three females entered B&J Coins in Verona, VA. The females looked at and expressed interest in purchasing several items, including jewelry and gold coins but didn't have enough money to complete the purchase. It is believed that the three worked ...

Read more »

RARCOA set to acquire Standard Numismatics in Q4 2018
● Acquisition of Standard Numismatics will bolster RARCOA's long-standing reputation as a worldwide leader in rare coin trading
● Brett Charville to be named President of RARCOA
RARCOA - Rare Coin Company of America, an industry leading rare coin trading firm, announced today it has agreed to acquire Chicago, Illinois-based Standard ...

Read more »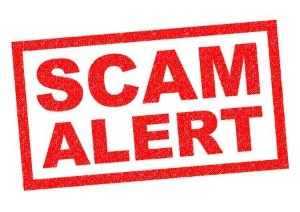 There is someone named Rezwan who is contacting IBNS, International Bank Note Society, members via an email appearing to come from the president of the IBNS, Dennis Lutz. In the email that looks to be from Mr. Lutz he asks for your help with a visa for this guy and to send money, this person has also called my office and another NC IBNS member at his ...

Read more »