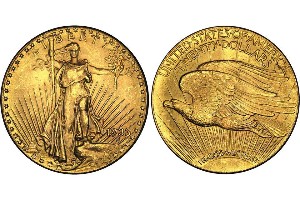 U.S. MINT SENIOR LEGAL COUNSEL GREG WEINMAN TO PRESENT 1933 GOLD DOUBLE EAGLE LECTURE AT THE SPRING PAN COIN SHOW

Greg Weinman, Senior Legal Counsel at the United States Mint, will present a lecture focusing on the litigation involved with the 1933 Double Eagle Coins. His presentation will occur both at the Pennsylvania Association if Numismatists Spring Dinner at the LeMont Restaurant, Pittsburgh, PA at 7:30pm on ...

Read more »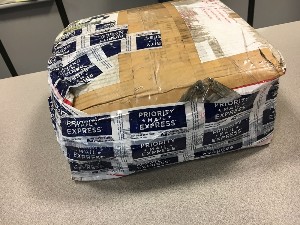 The following items were stolen while in the possession of the Untied States Postal Service. I believe while in California. Either Studio City or Van Nuys. Someone filled the package with weights to cover it up and left only a few items in the package, the rest was stolen.
$1000 reward to someone who can help me catch this person/persons.
List of items stolen:
Engelhard 5 oz items ...

Read more »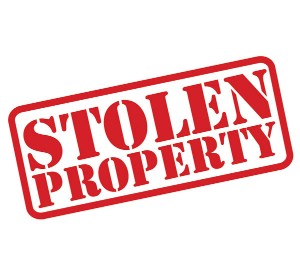 Coin and jewelry gallery of Boca Raton shipped a 1857-s ship wreck coin, PCGS MS 64, to Austin Texas through the US Postal Service. The package arrived with the box and no coin. The package was re taped using the same tape we use.
Please contact Gary Tancer 561-852-0582 with any ...

Read more »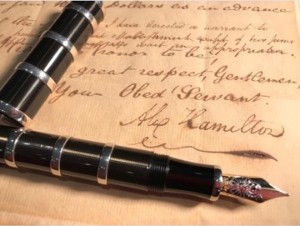 Seldom does anyone have the opertunity to handle an important piece of American History such as a document written by the hand of one of our Founding Fathers. But to have both a document written by Alexander Hamilton requesting $10,000 for copper to be struck as the first coinage in the United States as well as several of those coins in the same auction at the same time is amazing serendipitous timing.
In our June ...

Read more »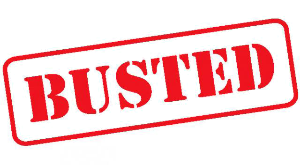 I caught a "good customer" palming coins today. I thought. out of the corner of my eye, putting a slab coin in his pocket, after agreeing to buy three coins for $2600. Thought to myself, it can't be this 70 year old, retired school principal (his story.) Checked the video and sure enough, he did it three times.
What to do? I called a friend to ask whether I should call him, or the cops. ...

Read more »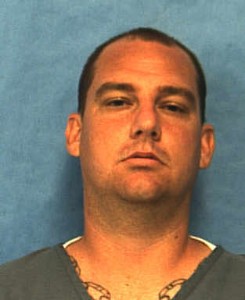 Justin Light attempted fraud and scam by requesting me to send him a loan sum of the funds $2250 for 24 pounds of sterling silver native american jewelry worth melt value $4500k. I would complete my contractual obligation after receiving the goods in Florida in complete order and pay him the other half ($2250) to complete the $4500.
On 3/17/18 via Facebook messenger Justin Light wrote:
Once funds have ...

Read more »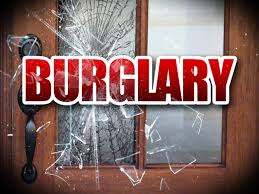 On 3/12/18 between the hrs 4:20 am - 7-30 am, burglars came through the roof disabled the alarm, wireless transmitter and battery. The backup would not work without a battery. The suspects then used a diamond saw to cut through a large Melnik safe door.
Partial listing of stolen coins & Currency:
1909s-VDB fine rim nick at date and quarter moon scuff below date
15 ...

Read more »

After 55 years, CDN is making a BOLD move. We're merging all our award-winning coin publications into a SINGLE "Monthly Greysheet" edition.


Everyone wins! Every month, subscribers will get:

All the pricing from all of our coin sheets in a single large-format tabloidAdded price columns in nearly EVERY seriesEvery one gets BLUESHEET pricingEvery one gets CAC pricingEvery one gets ...

Read more »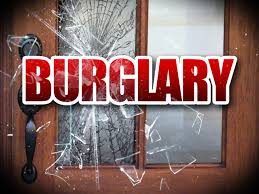 Numismatic Crime Information Center
California dealer Brad Watts, (Classic Currency), had his home broken into and entire inventory stolen.

Partial List of stolen inventory

Large Size Type Notes

PCGS 66 Series 1901 $10 Buffalo
PCGS 65 Series 1896 $ 2 Educational
PMG 63 Series 1891 $ 2 Mc Pherson
PMG 64 Series 1891 $ 2 Mc Pherson
PCGS VF 20 Series 1918 $2 Battleship K. C.
PCGS 63 ...

Read more »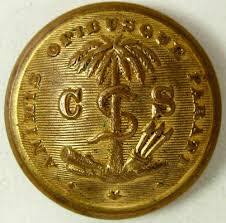 Today (1/7/18) at the Low Country Civil War & Artifact Show held in Mount Pleasant, several items were stolen off of dealers tables. In particular stolen from the table of civil war dealer Addam Coe was was a non-dug large South Carolina Palmetto Guards button worth several thousand dollars. If anyone has been offered this button for sale please contact Robert E. Bohrn , Addam Coe, or the Mount ...

Read more »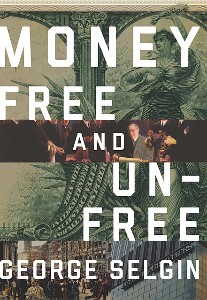 Why has the United States experienced so many crippling financial crises, along with other sorts of monetary and financial troubles, throughout its history? The popular answer: U.S. banks have long been poorly regulated, subjecting the economy to the whims of selfish interest, which must be tempered by more government regulation and centralization.

In Money: Free and Unfree George Selgin turns this ...

Read more »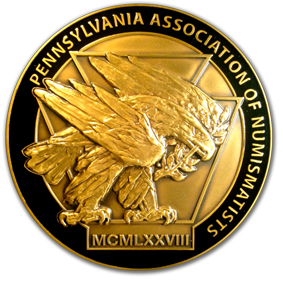 Hello Friends of the Pennsylvania Association of Numismatists,

It is the time of year that we receive donations from many of our members. This time we have a couple of good incentives to offer. A $100 donation to P.A.N. includes a Sweepstakes Ticket with four chances to win $10,000. There are only 250 tickets issued so the odds are pretty good.
We still have some of the 1989 ANA Convention Medal ...

Read more »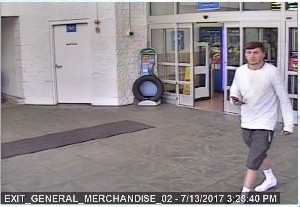 The Numismatic Crime Information Center is assisting the Ohio Attorney General's Office in identifying the suspect pictured above who allegedly sold a victim over $12,000 in counterfeit one ounce gold Perth bars. The victim contacted the suspect through a listing on Craigslist.
Anyone with information should contact:

John Costello
Criminal Investigator - Economic Crimes Unit Consumer Protection ...

Read more »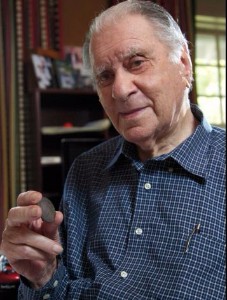 Eric P. Newman died Wednesday, November 15, 2017, at his home in St. Louis at the age of 106. Devoted husband of the late Evelyn Edison Newman for 75 years, brother of the late Ivy Steele of Chicago, beloved father of Linda Newman Schapiro of New York and Andrew (Peggy) Newman of St. Louis, enthusiastic and inspiring "Opa" to his grandchildren Joshua (Geula) Solomon, Dan Newman (Amber Reed), Abigail Solomon ...

Read more »