Shenandoah Valley Coin Club Meeting
Next meeting: no meeting found.
Total visits: 507 This week: 6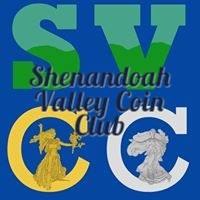 The Shenandoah Valley Coin Club was founded in 1959. All are welcome to visit us at 7:00 pm on the 2nd Monday of each month at the Augusta County Government Center, Verona, Va.
We are an active club and have two Coin and Stamp Shows a year. The fall show is in December. We also have a summer picnic at Ridgeview Park in Waynesboro and an annual Christmas Banquet.
Please verify the show times and dates before attending the "Shenandoah Valley Coin Club Meeting", as they are subject to change.
© 2007 - 2017 CoinZip.com - all rights reserved.