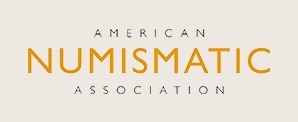 Voting members of the American Numismatic Association (ANA) have chosen five new candidates and four incumbents to the ANA Board of Governors for the 2019-21 election term.
President
Col. Steven Ellsworth, Ret. | Brentwood, TN
Vice President
Dr. Ralph W. Ross | Sugarland, TX
Governors
Clifford Mishler | Iola, WI
Greg Lyon | St. Louis, MO
Mary Lynn Garrett | Lexington, KY
Paul Montgomery | Guthrie, OK
Shanna Schmidt | Oak Park, IL
Michael Ellis | Camilla, GA
Muriel Eymery | London, UK
The new board will be sworn-in at the annual ANA Banquet on Friday, Aug. 16, at the World's Fair of Money® in Rosemont, Ill. Ellsworth will become the Association's 61st president, succeeding current President Gary Adkins, who will serve as a non-voting, ex-officio member of the board.