I visited the Baltimore Whitman Coin Expo on Saturday, November 16th. I got to the show about 30 minutes later than intended, but 10:30am wasn't too late. Per my usual, I purchased some raffle tickets and headed in. I think I had the opportunity to see the whole floor and stop in front of just about every booth. Up until around 1:00pm, the show was pretty busy, but dealers started packing up over time and the Expo was mostly a ghost town around 3:00pm. I had the pleasure of meeting with @furryfrog02 , who very generously provided me my first West Point Quarter and gave me an extra for my grandfather, who also collects coins. His son seemed deep into digging through ancients, so I gave him a Talon Head IKE dollar and we parted ways.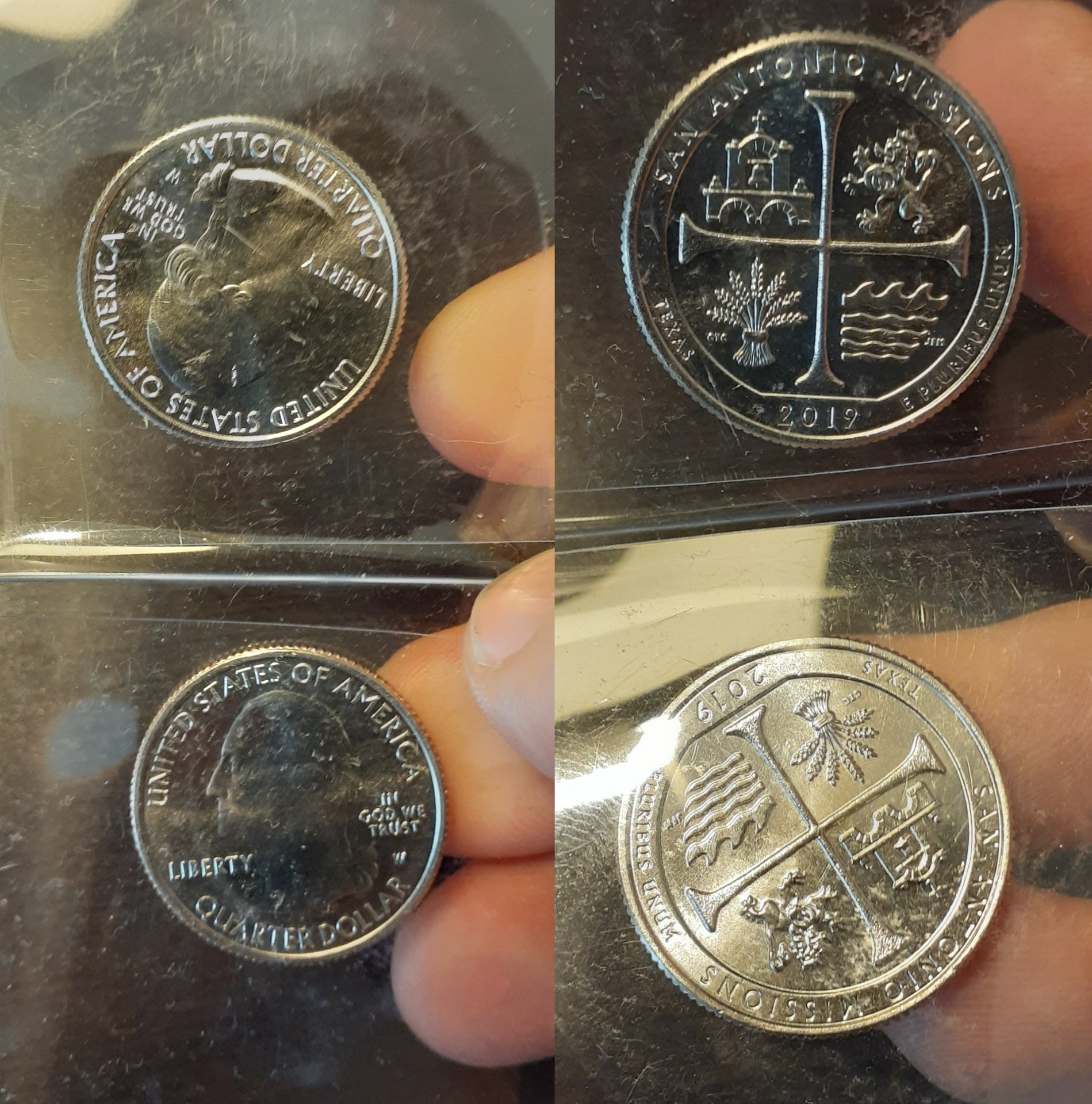 I spent the most time chatting with Ernest Swauger from VIP-Coins and Collectibles. I purchased a few coins from him at the PAN show in Pennsylvania, when we last met. He's got a great inventory of all kinds of coins, US and World, to include a huge display of Large Cents. I didn't buy from him this time around, but have his card handy in my wallet. I should've taken a picture of his setup to show you the awesome display rack he uses. If you went to the show, you'll remember seeing the nice, black wooden stacker with trays of beautiful coins in them. Ernie directed me to where I made my first purchase: Karl Stephens. Karl comes recommended from members of CT and does a mailing list for his coins. I found a German States coin from a region I did not have yet and he sold it to me at a discount. I took a copy of his last mailing list and will be sure to get on his next one. The coin I purchased is from Lippe Detmold, 1 Groschen, 1860A, KM265.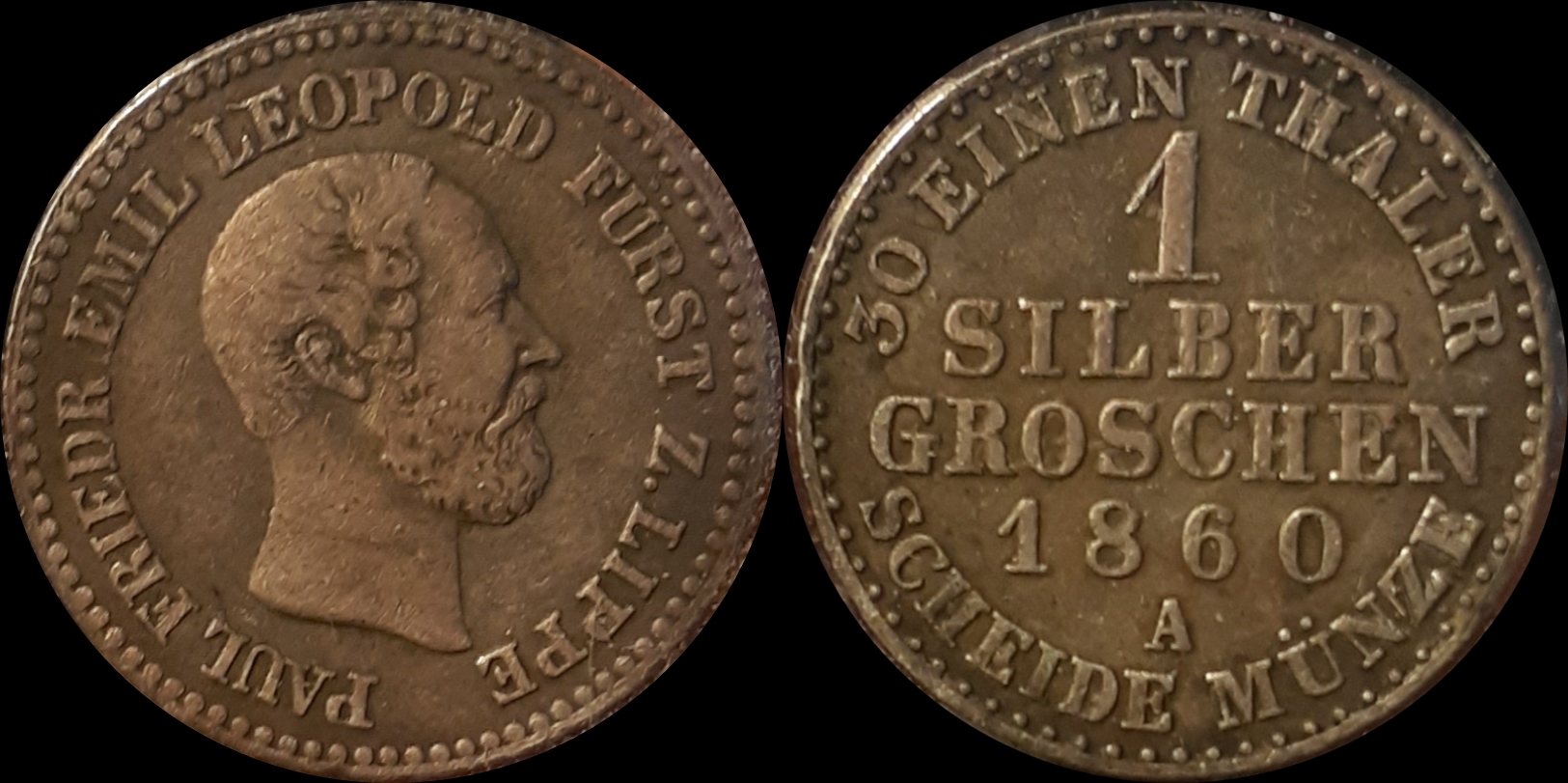 From there, I went over to David Melamud from Enumismat LTD. Good thing I had a couple napkins in my pocket, because I found myself drooling over the displays. They had an amazing selection of NGC-graded world coins. If my pocketbook were bigger, I'd have purchased more of their German States coins that they let me look at. They had a beautiful top pop Augsburg coin that had incredible detail for such a small surface. Unfortunately, it was out of my range. I know that I'm focused on buying XF or so German States coins, but this one stood out to me and was reasonably priced. Nurnberg, Kreuzer, 1678, KM194.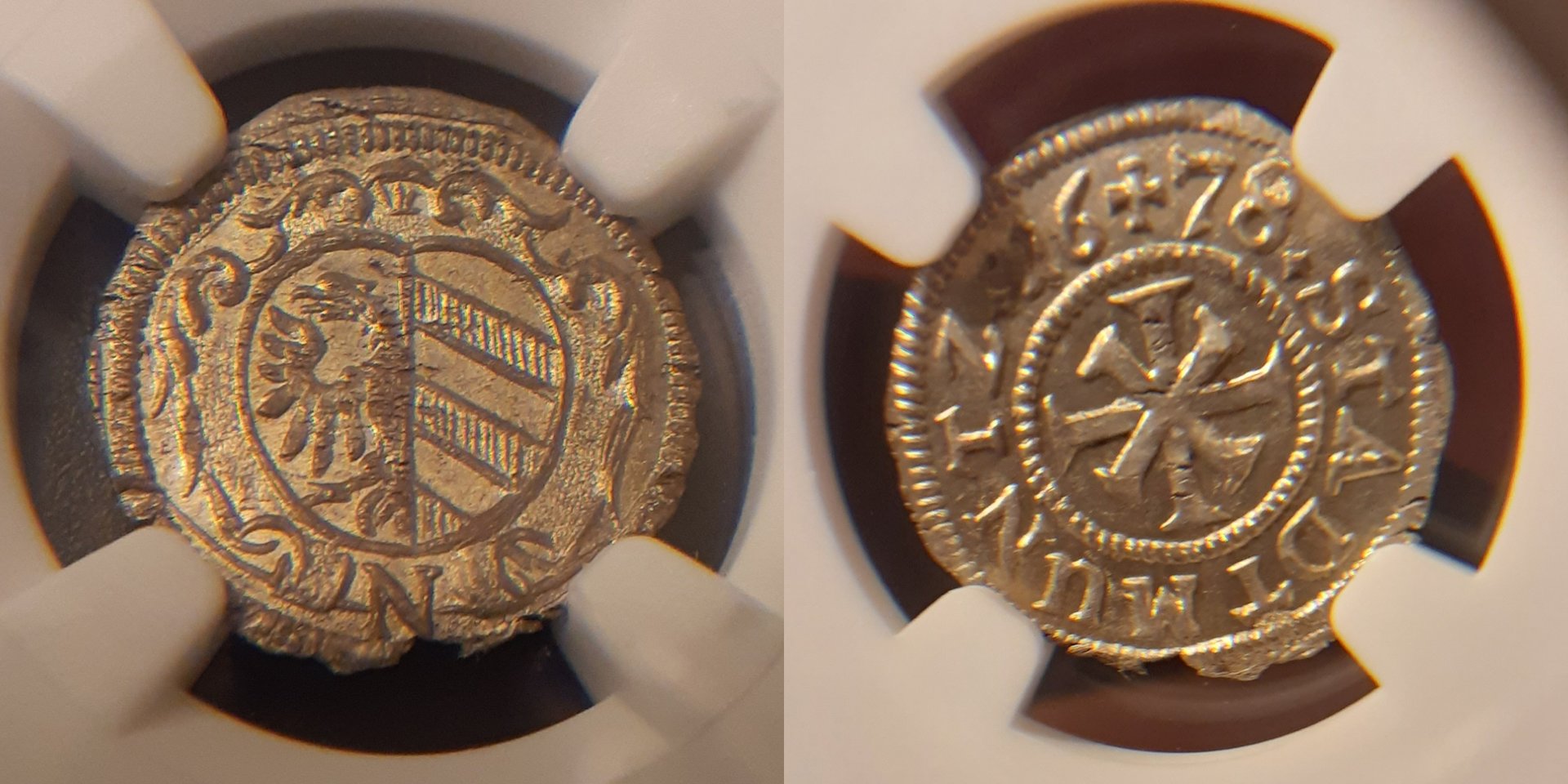 I told myself I was done purchasing and changed to "just browsing". Then I came across Don Erickson's table from DNE coins. He also collects German States and had some regions that I don't yet have. He let me dig through a couple of his boxes and I found one that I just couldn't leave without buying. This coin just had the look for me and despite already being over budget, I happily took this coin with me. Hall, Half Kreuzer, 1712, KM15.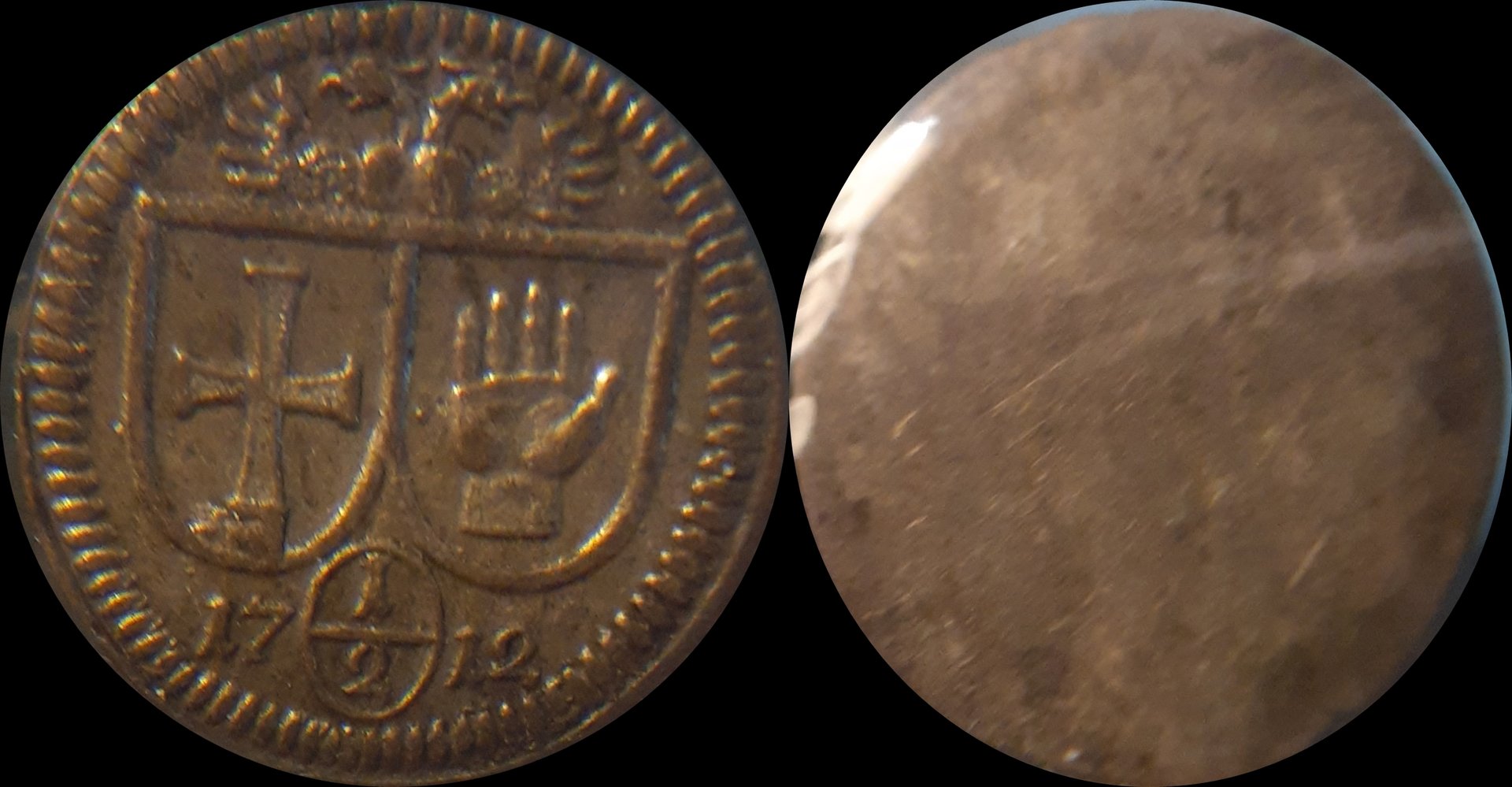 At this point, I switched to browse mode and started looking for a couple of coins to gift to others. One is for my military history professor and the other is for a friend who showed extreme interest in Chinese coins. I'm afraid I don't recall the name of the gentleman I purchased from, but he was kind enough to help me seek out a I hope I made good choices and that I can lure them into numismatics. If nothing else, I think they'll share these coins and their stories with others, and possibly bring new collectors to the hobby. The Civil War Token (CWT) is the 82/352A, and the Chinese cash coin should be from emperor Zhenzong, 1023-1031, H1673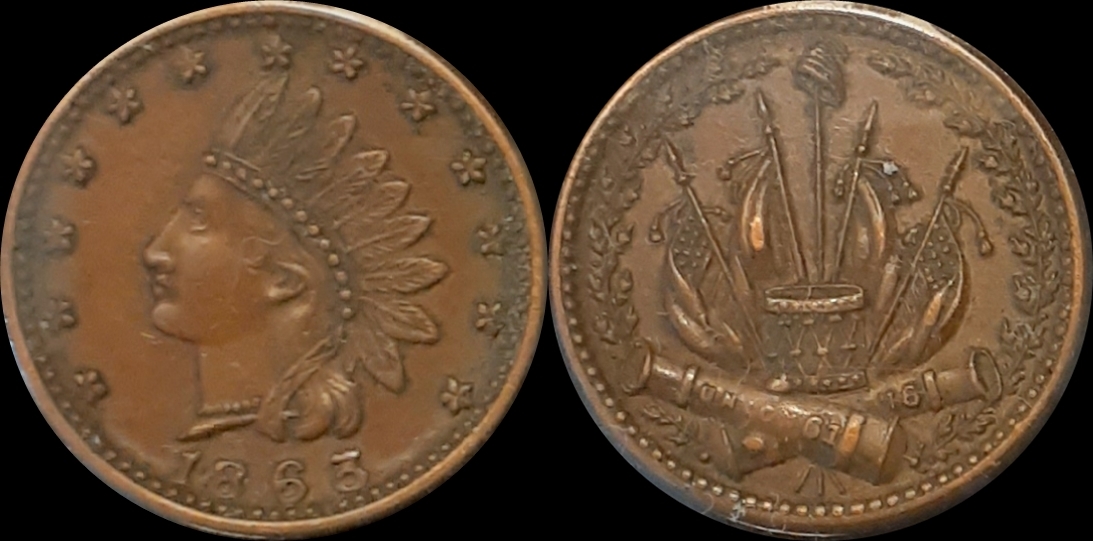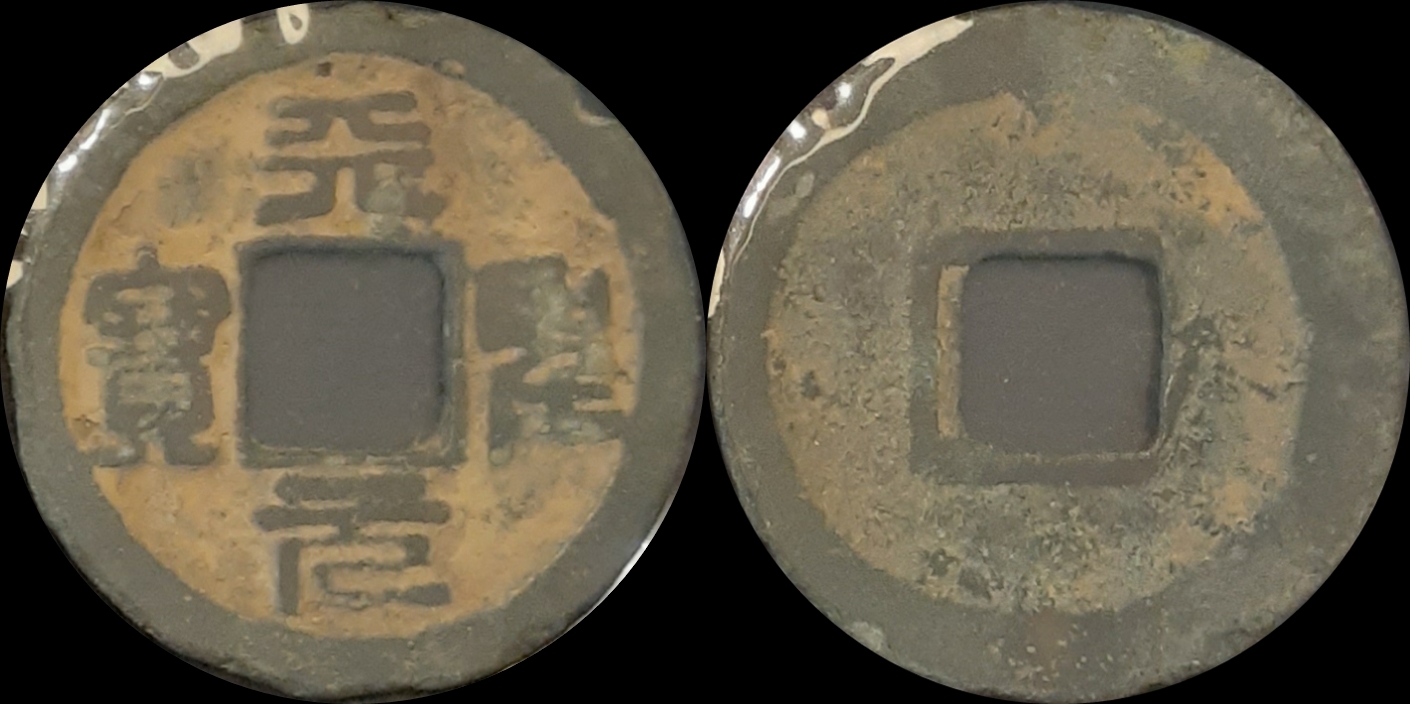 I stopped by Jon Sullivan's table from Sullivan Numismatics. He specializes in mint error coins. He politely took the time to look at a few of my coins, to include an off-center 1957 Wheat cent and some DDO 2 Euro coins I have. I was happy that he confirmed at least two of the coins I had were DDOs, and gave me an estimate to the value of my wheat cent. After returning from a walk down to Chick-fil-A for a late lunch, I took a lap or two to see if I could find some US coins at a decent rate for some of my friends who couldn't make the show. I unfortunately didn't find any they were looking for, but managed to fork out a few more dollars for this conch. I have a small collection of fossils and minerals. I just can't resist the urge to pick one up when I find one that interests me. Edit: Jim and Lynda from Rockin Coins were very friendly and told me about their many travels and adventures dealing in coins and fossils/minerals.

I had a great time and look forward to being able to attend coin shows in the future. Feel free to share any pictures of the event or of coins you saw or picked up while there!
(Cited from: https://www.cointalk.com/threads/baltimore-whitman-coin-expo-summary.350240/?fbclid=IwAR0PYwteL0Gcd-cZyflFjiDJxDdJPk6FY6hIStFkM1jU4oft_8Ai0h5ZVaM)