Blue Ribbon Coin Show
Next show: Apr 15th, 2018
Total visits: 9106 This week: 4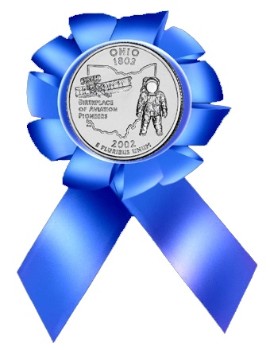 St. Clement's Hall
3030 Tremainsville Road
Toledo, OH 43612



---
Future show dates:
May. 20th, 2018 •
Jun. 17th, 2018 •
Sep. 16th, 2018 •
Oct. 21st, 2018 •
Nov. 18th, 2018 •
Dec. 16th, 2018
---
TheToledo coin show is held the third sunday of the month. It starts at 8 a.m. and ends at 2 p.m. There are 25 dealers including a supply dealer and a representative from silver town. Lunch is served at reasonable prices along with pop, coffee, tea and water. Doughnuts and coffee are served also. Tables are available to rent---one table is $40, two tables are $60, and three tables are $80. Call John at 419 972 4176 for table reservations and or questions. New dealer discount is available.
Please verify the show times and dates before attending the "Blue Ribbon Coin Show", as they are subject to change.
Setting up at this show
© 2007 - 2018 CoinZip.com - all rights reserved.