Beantown Coins
Total visits: 3904 This week: 15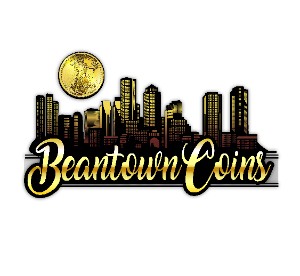 Additional Information

Family-owned and founded in 2011 in Boston, Beantown Coins now has 2 offices, one in Boston and one in St Petersburg. We buy, sell and appraise any coins, medals or tokens from anywhere in the world, and throughout all of Earth's history. We specialize in what others dealers don't, including ancients, foreign coins, medals, errors, tokens and exonumia, as well as dealing in US type coins and everything scarce or rare. We also provide coin concierge services including auction bidding on behalf of our customers, as well as scouring the globe to find the truly rare. Text us photos for a free verbal appraisal.

Joe Palmieri, President

Ebay Auctions

Show Schedule



© 2007 - 2023 CoinZip.com - all rights reserved.