Sams Rare Coins LLC
Total visits: 3399 This week: 9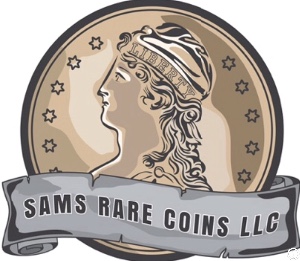 Additional Information

Sams Rare Coins LLC is an online based ecommerce website that buys, sells, trades, and appraises collectible coins. We specialize in small cents, but have a wide variety and knowledge of mostly all US coins(besides colonials). If there is ever a coin we don't have or don't have enough information on, we don't just give you the run around on the coin or give you half of an answer to your question. We have a network of dealers that we are in contact with so that we can find you that coin you really need as well as get your questions answered quickly and accurately. We do free appraisals on most collections. If it is a large collection that you do not plan on selling then give us a call and we can work something out on a case by case basis. Large collections are considered 50 coins or more, this is due to the amount of time it would take to accurately examine and then appraise each coin. Any further questions feel free to contact us.

Show Schedule



© 2007 - 2023 CoinZip.com - all rights reserved.