AliCat Coins
Total visits: 267 This week: 10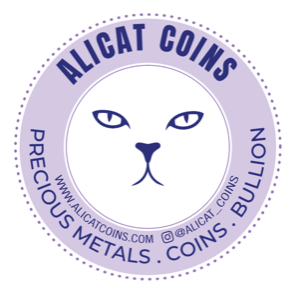 Additional Information

Welcome to our family-owned business located in Sachse, TX! We have been proudly serving our community for many years, offering a wide selection of gold, silver, and other precious metals in various forms such as coins, bars, and jewelry. Our team is passionate about providing exceptional customer service and helping our clients find the perfect pieces to add to their collections or sell for cash. We believe in transparency, honesty, and fairness, and strive to make every transaction a positive experience for our customers. Whether you're a seasoned investor or just starting out, we have something for everyone. Visit us today and let us help you find the perfect piece to add to your collection or to sell for cash.

Show Schedule



© 2007 - 2023 CoinZip.com - all rights reserved.