Mountain State Numismatic Society - Coin Show
Next show: no show found.
Total visits: 9686 This week: 23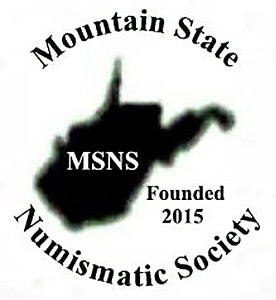 VFW Post #9796 / Milton, WV
7 Fairground Rd
Milton, WV 25541



28 (6') Tables.
TABLES ARE SOLD OUT WITH DEALERS ON WAIT LIST!
$35 / table. Wide variety of raw, slabbed and bullion coins for collectors. 10A - 3P. Admission free. Venue is 1/4 mile south of US60.
IMPORTANT: For the sake of everyone's health, face masks or full-face shields are MANDATORY for all dealers and customers while on bourse floor. We reserve the right to limit number of customers in building to help prevent potential COV spread.
Thank you for your patience.
NOTE THIS TYPO: Until today (9/8/20), this show was incorrectly listed for Sunday, October 18.
Corrected date is Saturday October 17.
Please verify the show times and dates before attending the "Mountain State Numismatic Society - Coin Show", as they are subject to change.

Coin show reports

...
Read more »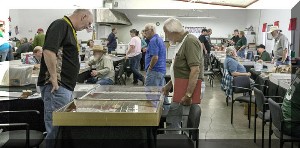 Today, I attended the Milton, WV show to promote the National Battlefield Coin Show™ in Gettysburg. The show is a small venue with 29 tables, but it was a throwback to the coin shows of the 1970s and early 1980s with mostly raw coins. I was amazed at the diversity, quality and quantity of coins. The first coin I saw was an 1800 bust dollar in VF, which a buyer was negotiating with the dealer over. Other mentionable coins I saw were: ...
Read more »