Pensacola Numismatic Society
Next show: no show found.
Total visits: 1298 This week: 16
Sant Rosa County Auditorium
30 Spikes Way
Milton, FL 32570
Contact:
Bob Thomas President


Our coin show is scheduled for 8/1-2/2020. Start times: Saturday 9am-5pm, Sunday 8/2/20 9am - 3 pm. The show will be held at the Santa Rosa County Auditorium at 4530 Spikes way, Milton, Florida. If you plan to attend and need hotel accommondations you will find the Red Roof Inn, 2672 Avalon Blvd., Milton Florida, 850/995-6100 just south of Interstae 10 at exit 22. When you leave the Red Roof Inn turn right on Avalon Blvd, and follow the road to Old Bagdad Highway and follow the signs to the auditorium. If you are needing to rent a table please contact: Dave Parenteau at 850/932-0933 or email: davepronoto@outlook.com.
Please verify the show times and dates before attending the "Pensacola Numismatic Society", as they are subject to change.
Setting up at this show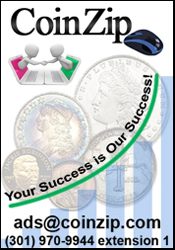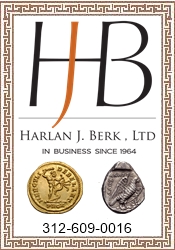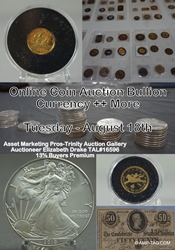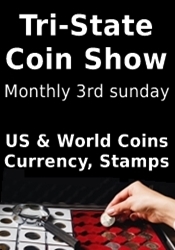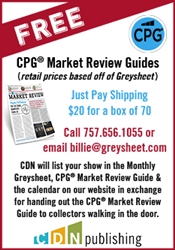 © 2007 - 2020 CoinZip.com - all rights reserved.