35th Annual Watchung Hills Coin Club Show and Sale
Next show: Apr 9th, 2017
Total visits: 2053 This week: 30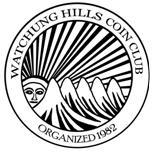 SHOW HOURS: 10:00AM - 3:00 PM for the general public.
Free admission
Number of tables 35 - 39
COST OF TABLES: $70.00 for a single, 8' table - or $135.00 for a corner. Table holders may show up and set up their wares and/or transact business as early as 7AM.
Please verify the show times and dates before attending the "35th Annual Watchung Hills Coin Club Show and Sale", as they are subject to change.
Setting up at this show
© 2007 - 2017 CoinZip.com - all rights reserved.